The remote Ardnamurchan peninsula forms the most westerly point on the British mainland, lying to the north of Mull and the south of Skye. It is a four hour drive from Glasgow, and two hours from the nearest major town, Fort William.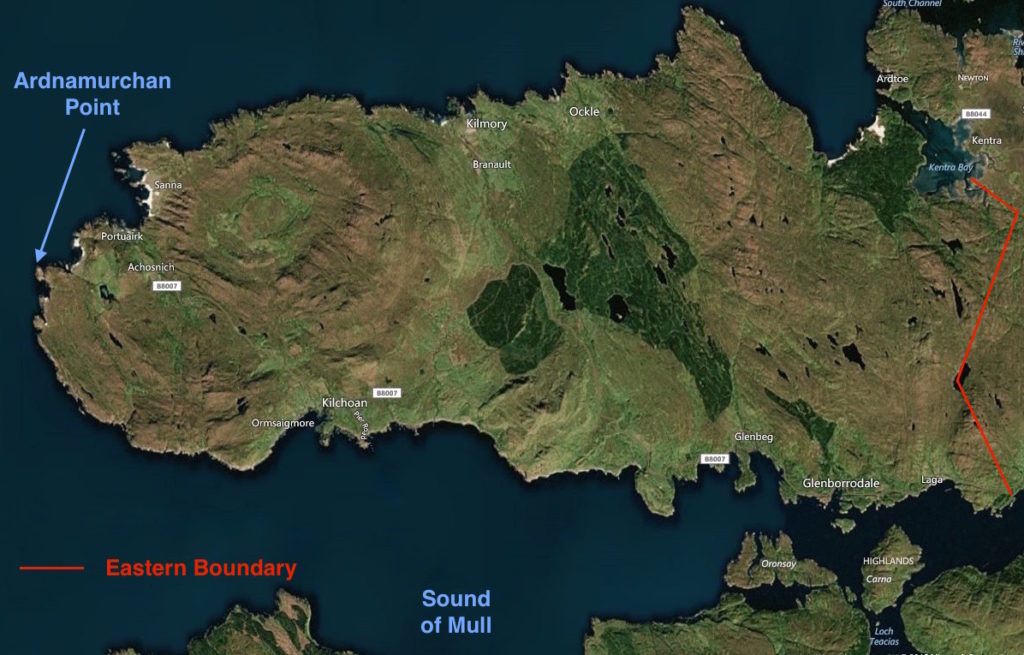 Ardnamurchan extends roughly from an eastern boundary formed by a line through Acharacle and Salen, to Ardnamurchan Point, an area of some 230 square kilometres  with a permanent population of around 320. It is a land of craggy hills and deep glens, its western end being the eroded remains of a 60-million year old volcano.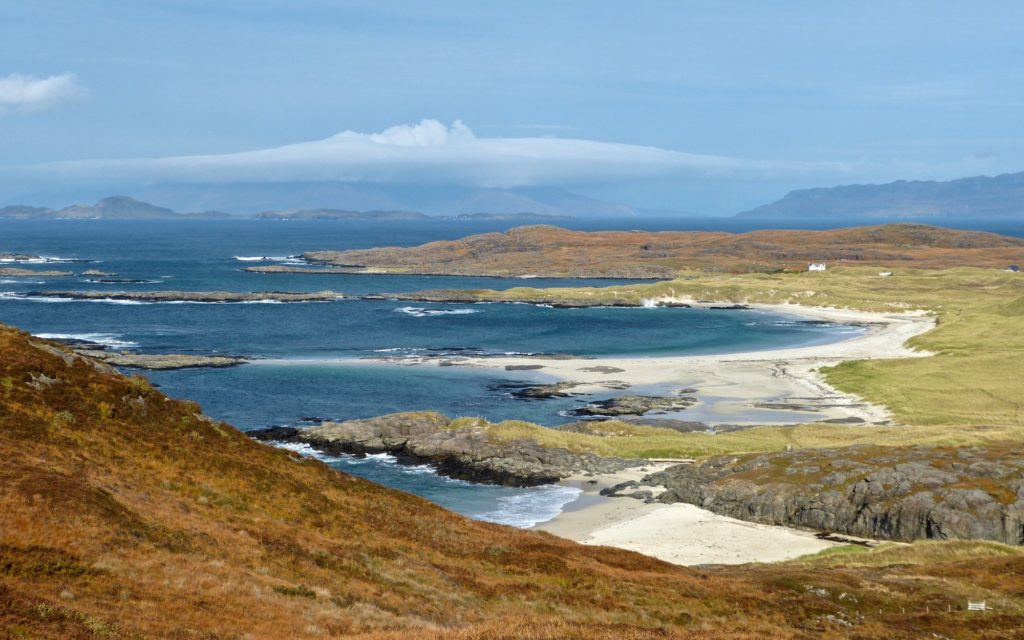 The coastline varies from steep, inaccessible cliffs to secluded bays, with the small settlement of Sanna (above), at Ardnamurchan's northwest tip, and Kentra, in the northeast, boasting some of Scotland's finest white-sand beaches.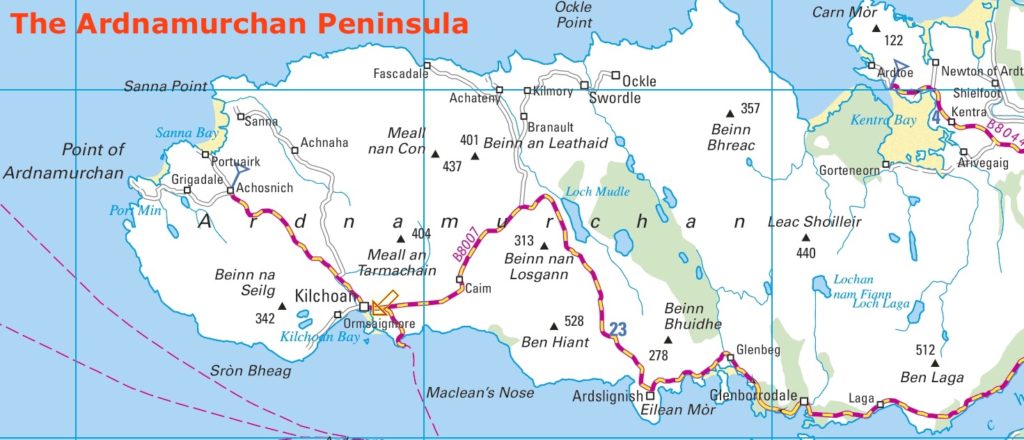 All the roads on Ardnamurchan are winding and single-track, so journey times are long.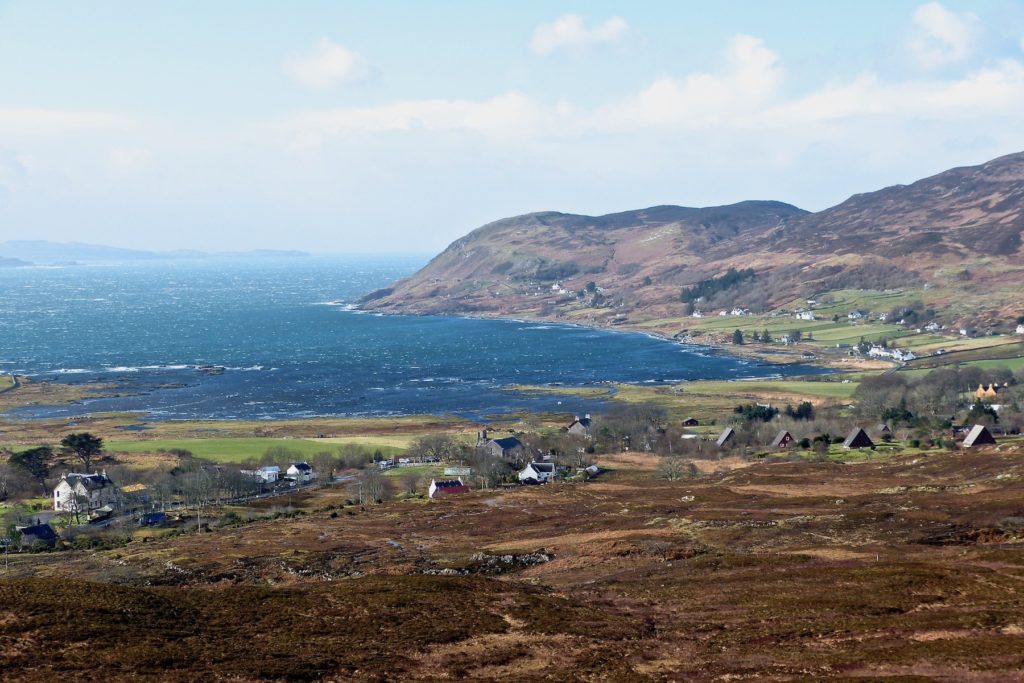 The population is distributed between a number of small villages, the largest of which is Kilchoan (above), which has the peninsula's only shop and post office, primary school, church, community centre, GP's surgery (which is open for two hours twice a week), and a ferry service to Tobermory. There are hotels in Kilchoan, Glenborrodale and near Achosnich. During the peak tourist season in the summer the total overnight population is estimated to increase to almost 2,000.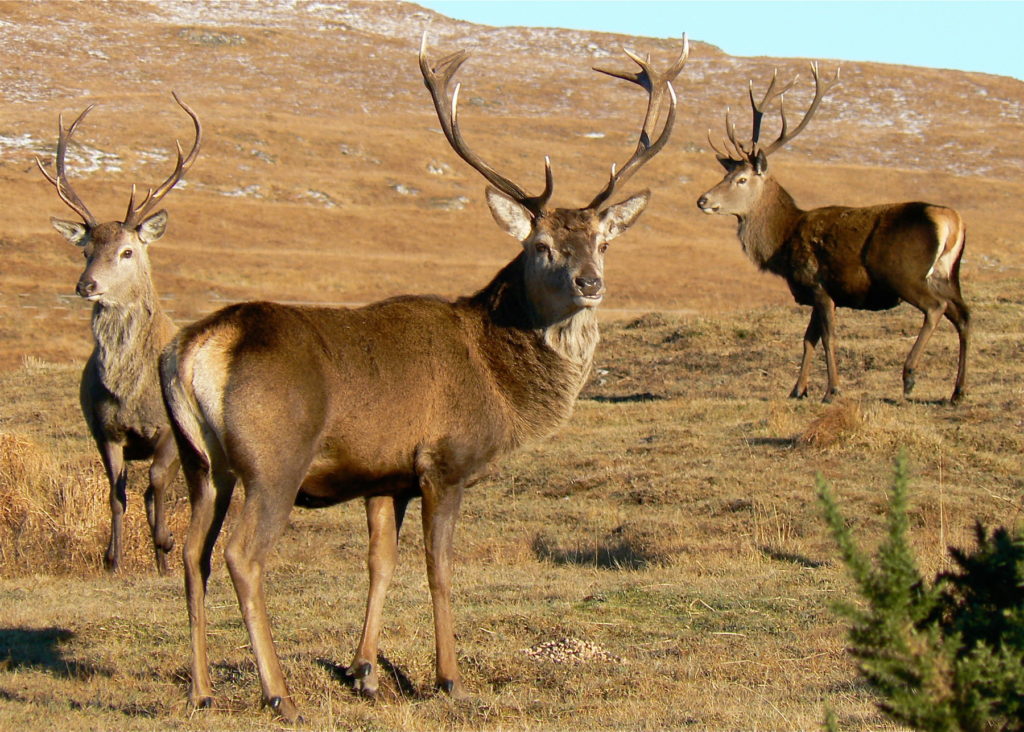 Visitors come to Ardnamurchan for its peace, for its exceptional scenery, and for its wildlife, which includes sea and golden eagles, pine marten, wildcats, and red deer, and, in the seas around it, whales, dolphins, basking sharks and sea otters. One of the principle attractions is the lack of fences which, with Scotland's 'right-to-roam' laws, make this wilderness accessible to all – so hill walking is a popular pastime.