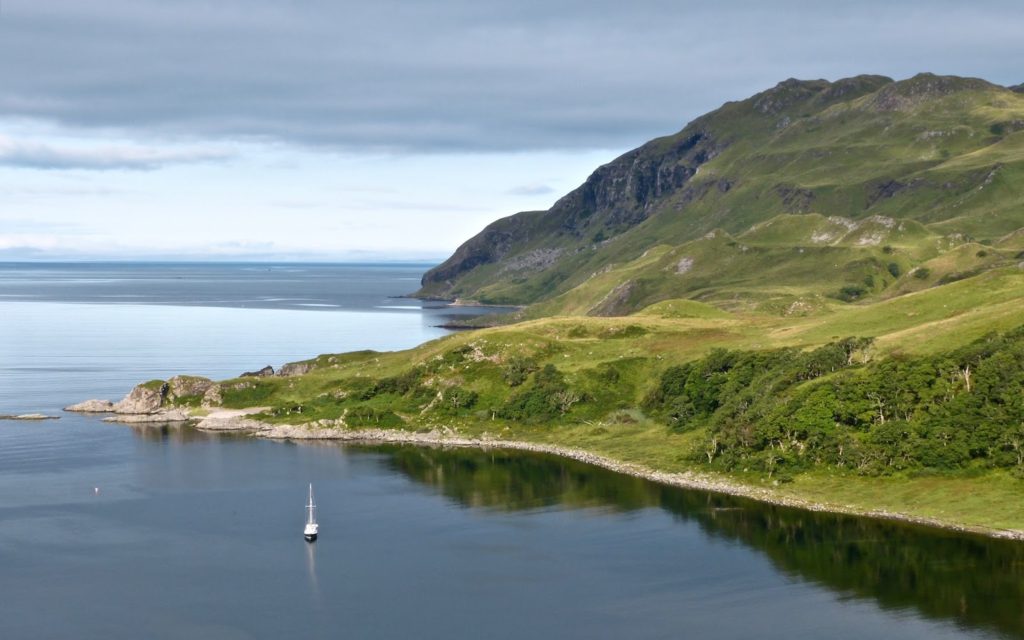 Sgeir Fhada, the long skerry, is the name of the rocks just off the point to the west of Camas nan Geall but the scheduled monument, a possible iron age fort, occupies the two small knolls just inland from the skerry.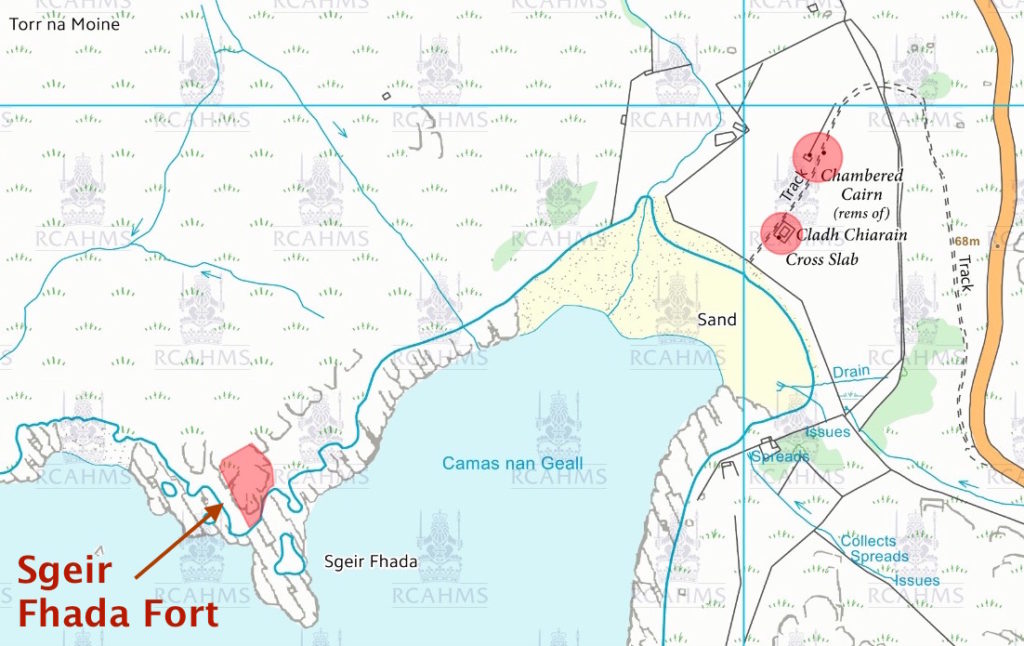 The scheduled area is marked on this map extract from PastMap.  The description of the site by Historic Environment Scotland (HES) says, "The monument consists of a prehistoric fort on a narrow coastal promontory. The position of the fort is one of great natural strength, being protected on all sides except the north by precipitious rock-faces up to 14m in height."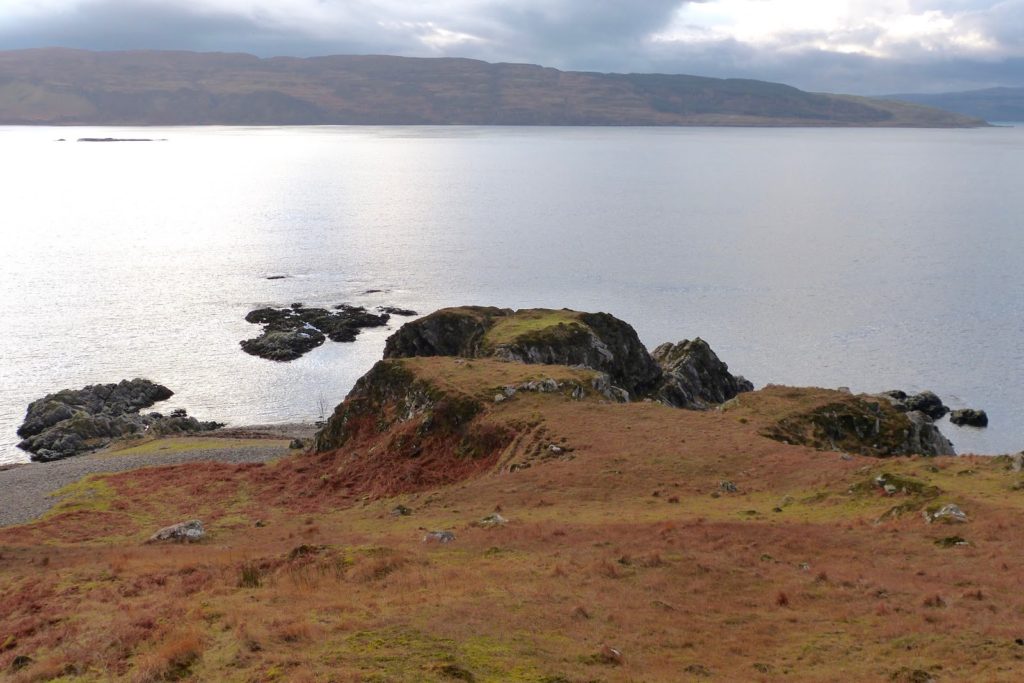 The fort can be approached either along the shore from Camas nan Geall or more easily over Torr na Moine, the hill behind it. This is the view down to the site from the hill.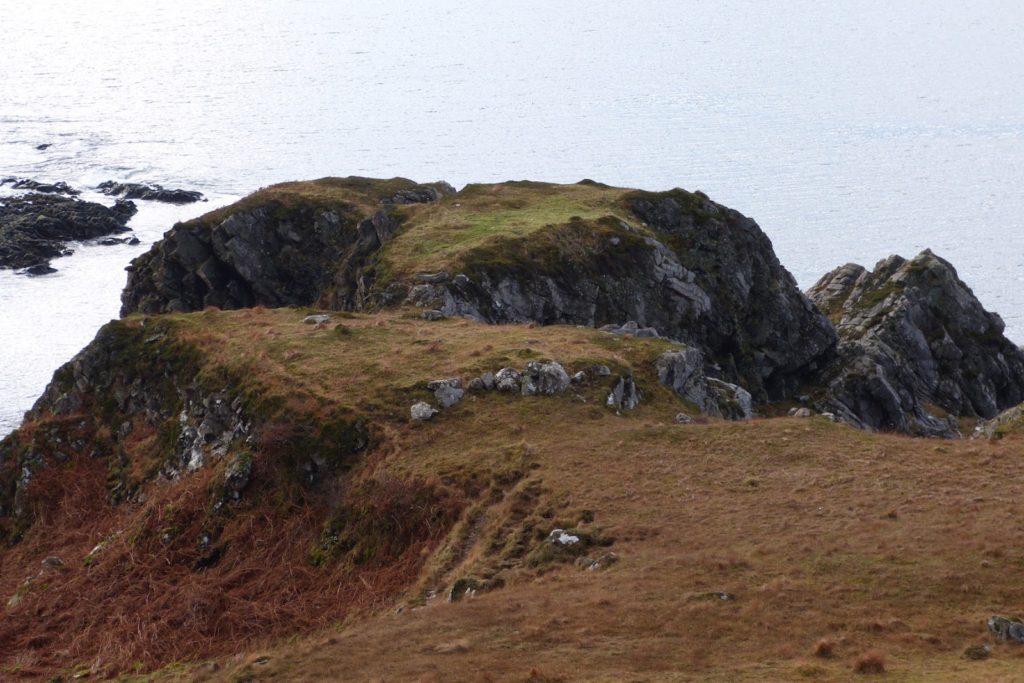 The HES report continues, "The fort measures internally about 30m N-S by a maximum of 18m E-W and has been defended by two stone walls. The inner wall runs across the narrowest point and has extended around the rock face to the west. It may originally have extended right around the fort.
"There are traces of facing stones and core material in places along the line of this rampart. About 18m to the north are the remains of the outer rampart, a spread of stone including several very large boulders."
The remains of the outer rampart can be clearly seen in this picture, as can the narrow access to the inner fort. The area in the foreground of this picture is included in the scheduling because, "traces of activities associated with the construction and use of the fort may survive," though it is difficult on the ground to see anything.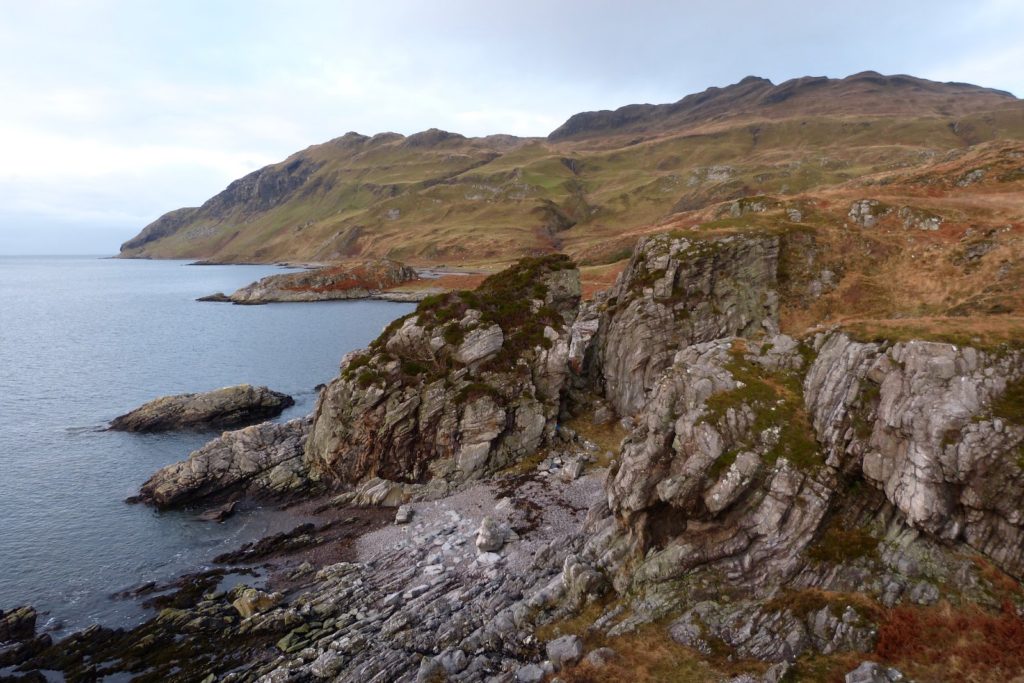 The promontory is a perfect lookout point for the community of Camas nan Geall. This is the view westwards from the fort, and the whole northern area of the Sound of Mull as well as the entrance to Loch Sunart are visible.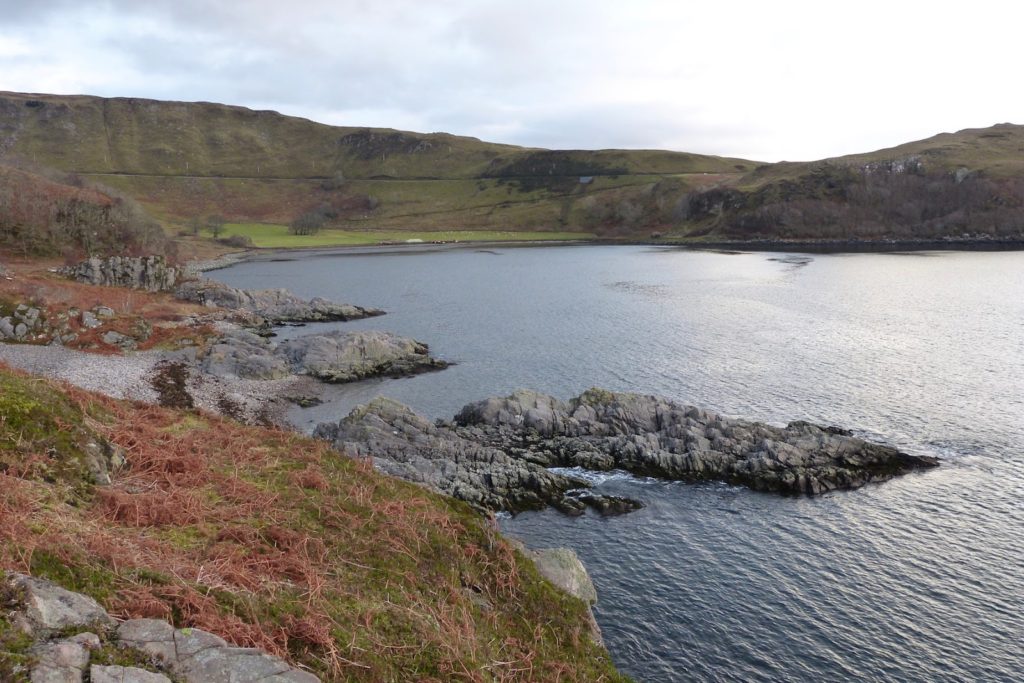 Further, the fort has line-of-site into the bay, so it would have been easy to signal if danger was approaching.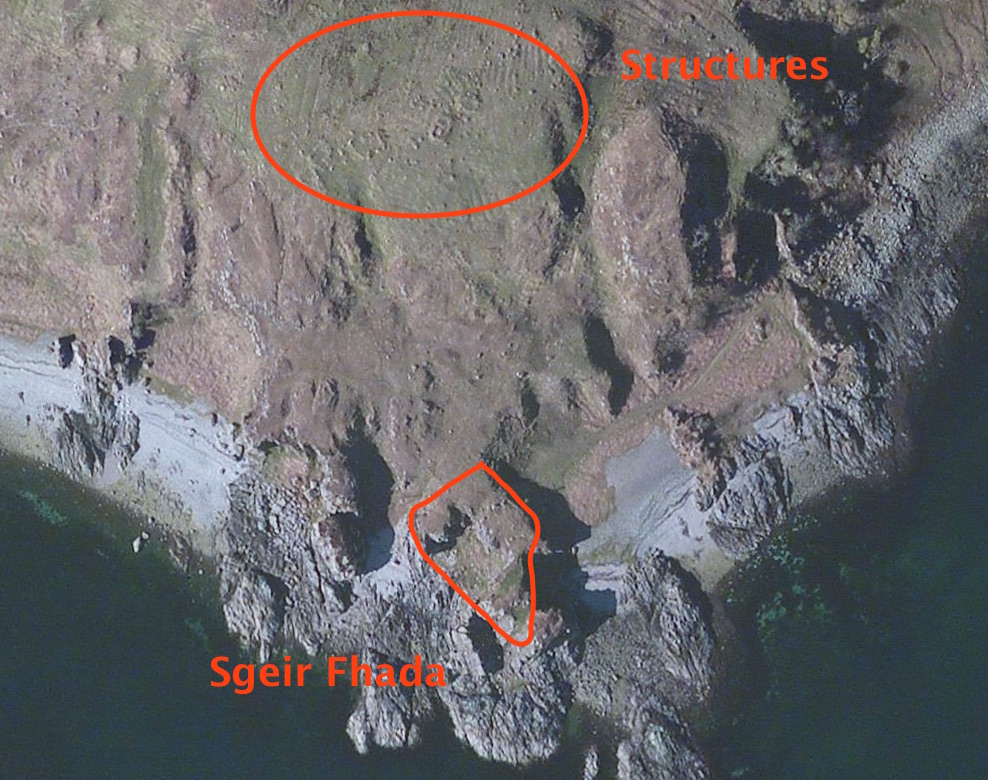 This satellite picture from Bing Maps shows the area scheduled and some structures to the north of it, marked within the oval. It is a great shame that these were not included in the scheduled area as they….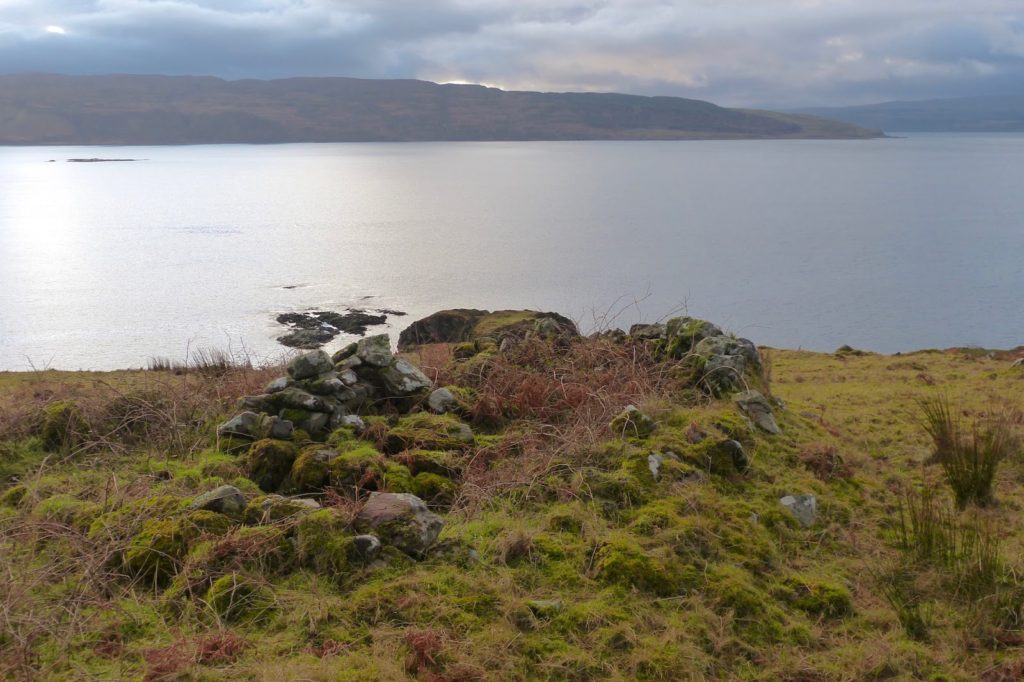 ….include several structures which are likely to be associated with the fort, as well as others which are very difficult to interpret.