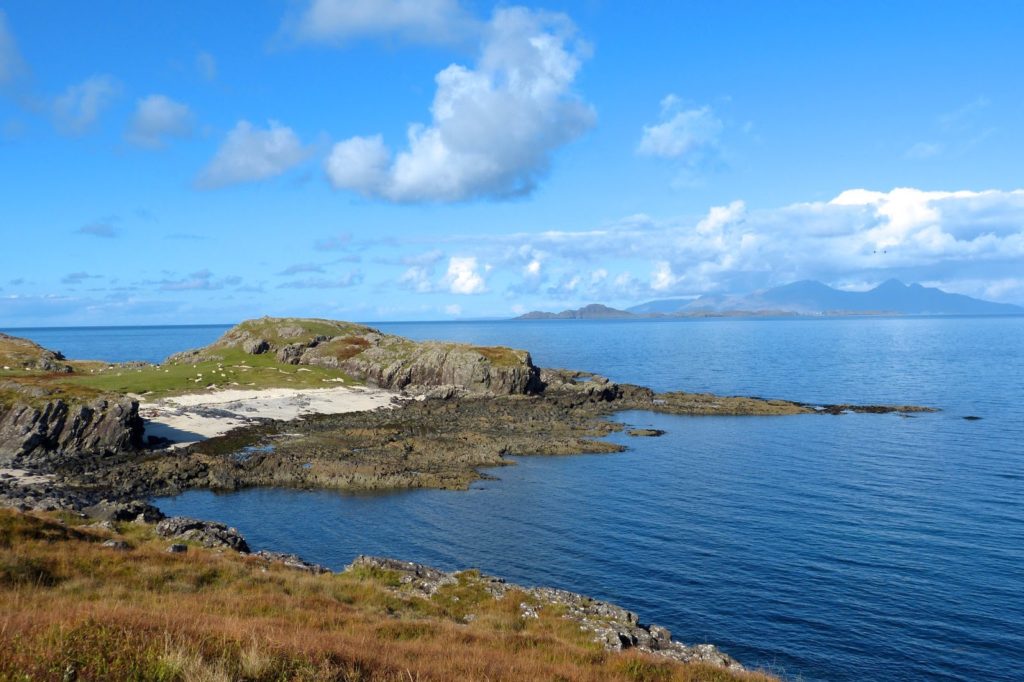 The headland at the centre of this picture is Rubha an Duin Bhain, the headland of the white fortress. It lies on the north coast of Ardnamurchan, due north of Sanna, and forms the western arm of a wide bay.
At low tide, seen here, the beach is separated from the sea by rocks so, although the beach would have been a good pull-up for boats, this could only have been achieved for an hour or so either side of high tide.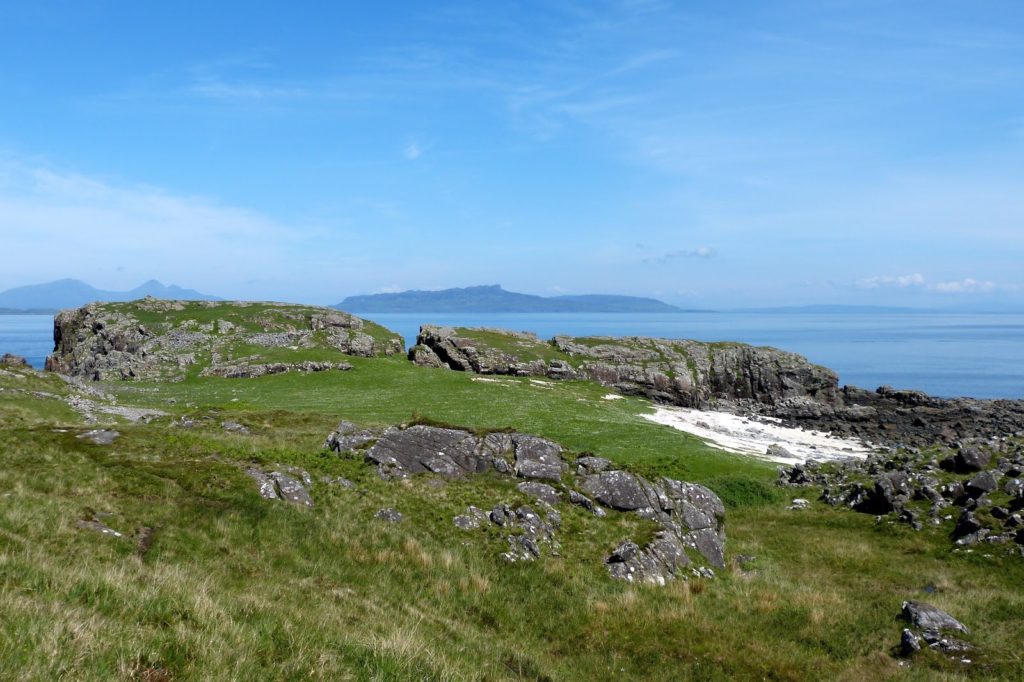 The remains of the fortress, which is described as a promontory fort built during the Iron Age, can be found on the left of the ridge, which is split into two by a deep cleft. The land immediately behind the beach has a machair soil, across which the stripes of lazy beds can be seen, so it was, at one time, worked.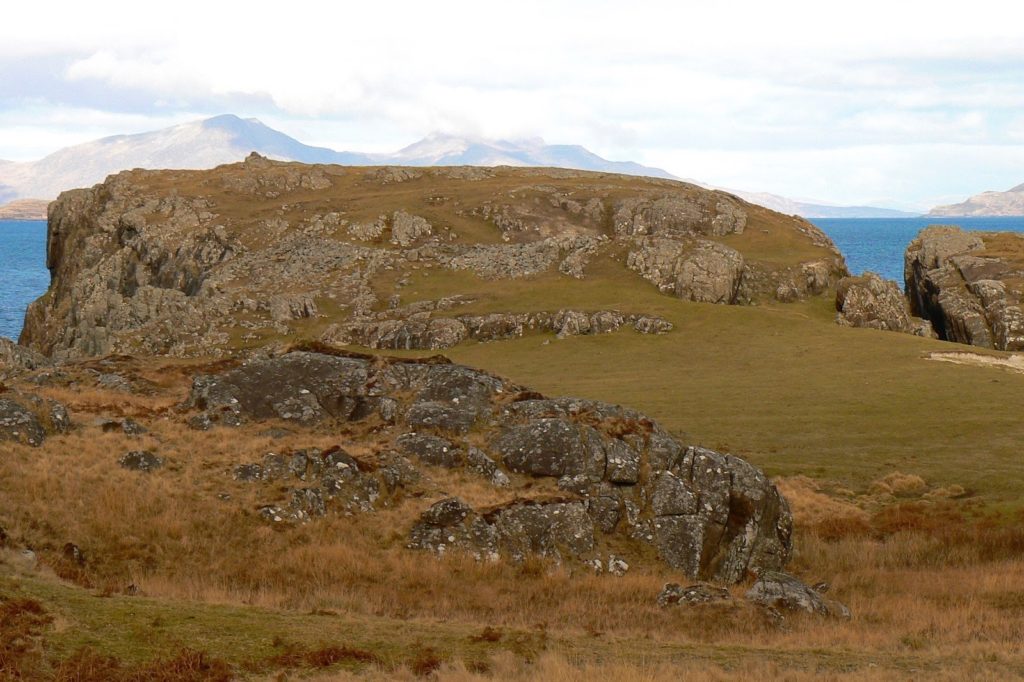 In this picture the remains of the stone wall which protects the fort's southern flanks can be seen. It's described by Historic Environment Scotland, which refers to the site as 'Burnbank Fort', thus: "The wall survives as a stony bank 3.7m in average thickness and up to 1m high. Several stones indicate the position of the outer wall face, but no inner facing stones can be seen. The entrance is a narrow gap in the wall just slightly to the W of the centre of the wall. A short length of outer wall at this point protects the entrance."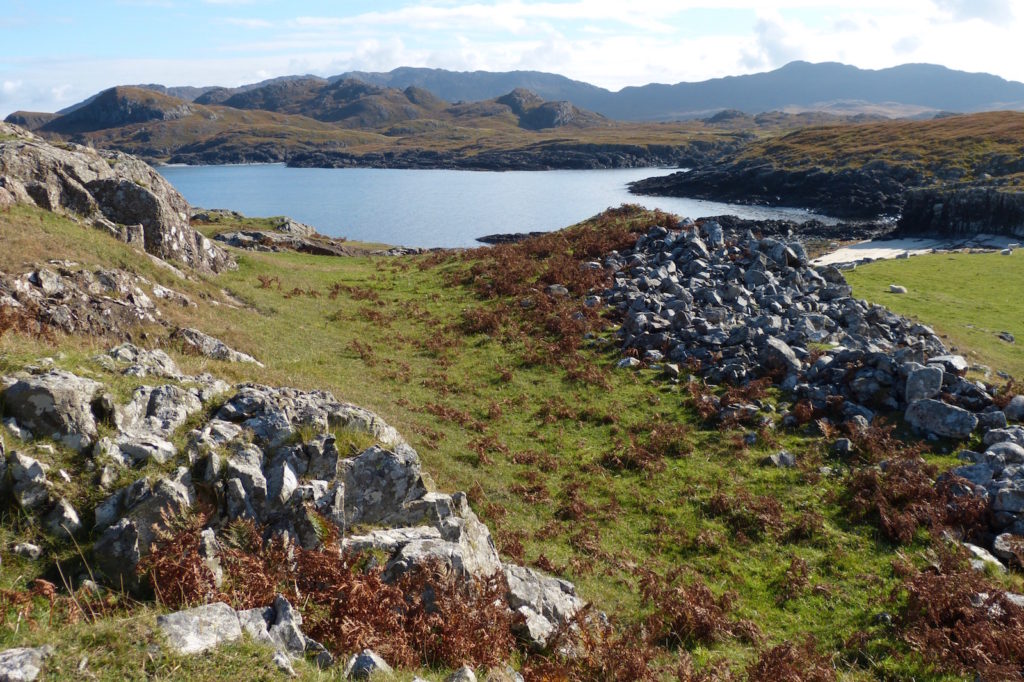 This picture shows the main part of the wall, looking east towards the beach. The HES site states that, "Much of the interior of the fort is occupied by bare rock, but immediately to the N of the main wall are two grassy shelves which are probably the sites of prehistoric dwellings."