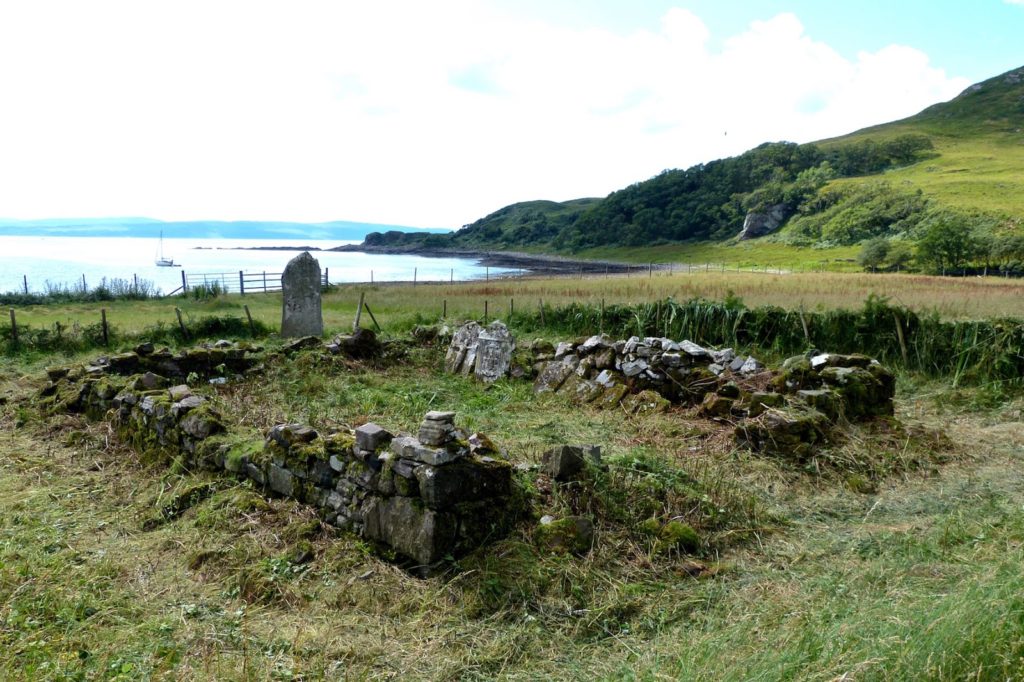 Cladh Chiarain is the name given to the burial ground at Camas nan Geall, beside which there is a bronze age standing stone which may be some 4,000 years old. The name comes from St Ciaran mac an t-Saeir, a sixth century Irish saint who is supposed to have been buried there.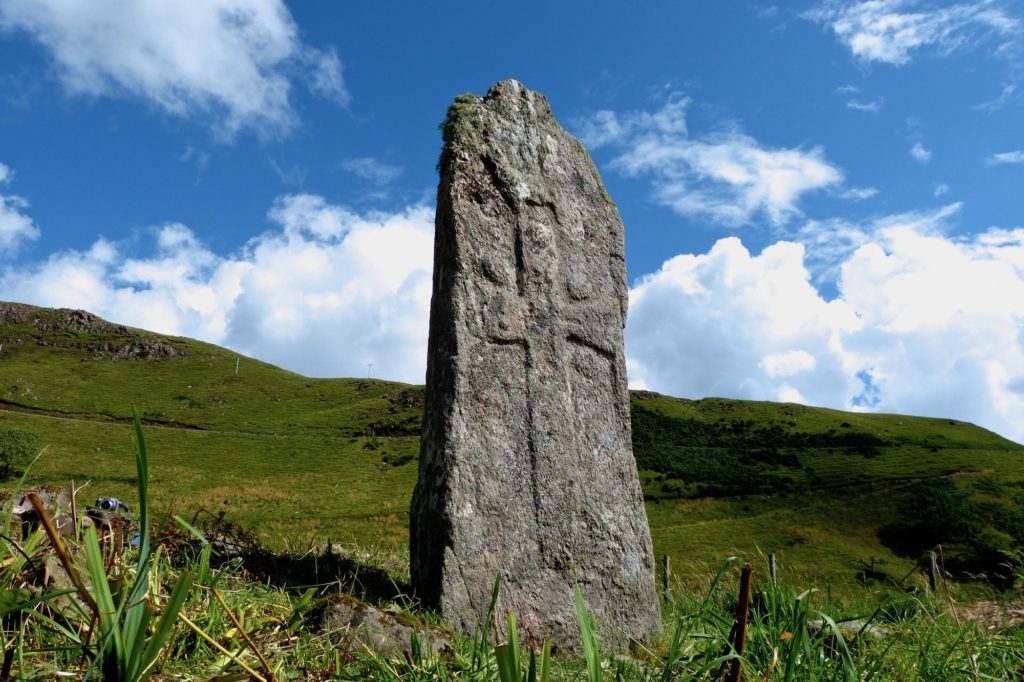 The standing stone is unusual in that it has carvings on the southern side, facing the sea. A large cross is easily seen, and is described as, "a Latin cross 1.2m high, with wedge-shaped side-arms, a central crosslet and large pellets in the angles" – the 'pellets' being round, ball-like objects. Above the cross is an animal with an upturned tail and, just about visible above this, an "equal-armed cross". These are obviously Christian symbols, so may date back to the time of St Ciaran.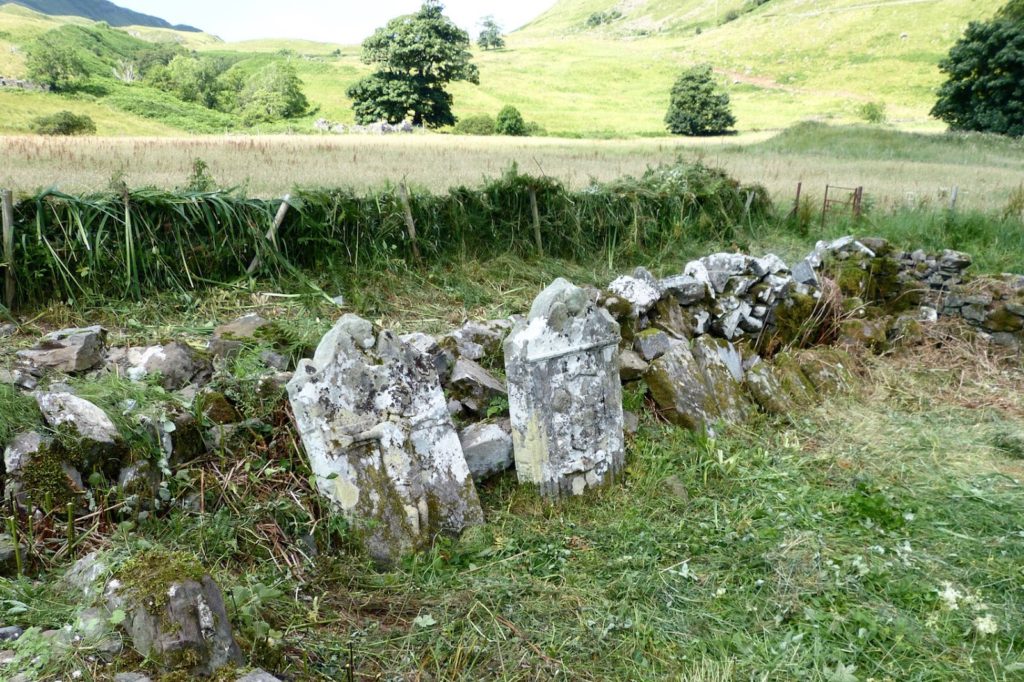 The burial ground is described on the CANMORE site, here, as follows: "The remains of this burial-ground comprise a ruinous outer enclosure wall and an inner structure of lime-mortared rubble masonry. This measures 8.2m from NE to SW 5.9m transversely within walls 0.5m in thickness which stand to a uniform height of 0.9m; the entrance is in the NE wall. This structure may be ascribed to the 18th century and it is possible that the burial-ground as a whole was created at that period for the Roman Catholic members of the family of Campbell of Ardslignish." It is difficult today to see the remains of the outer enclosure wall, and neglect of the inner wall is resulting in more and more of it falling down.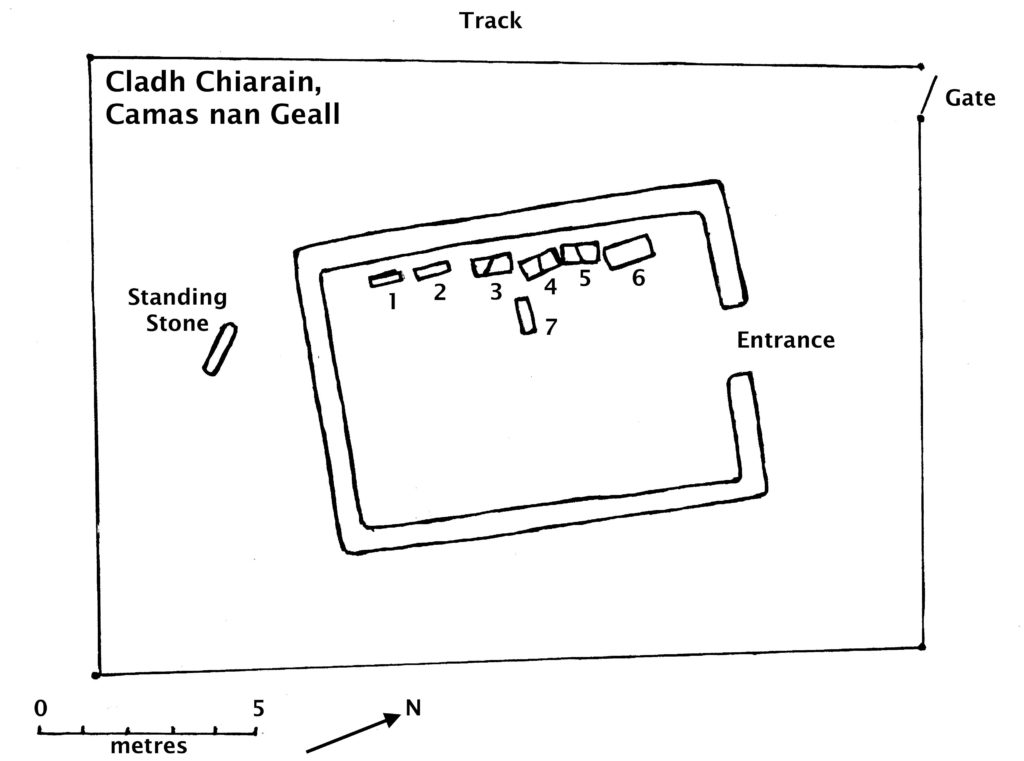 This map, drawn by members of AHHA, shows the main features of the site.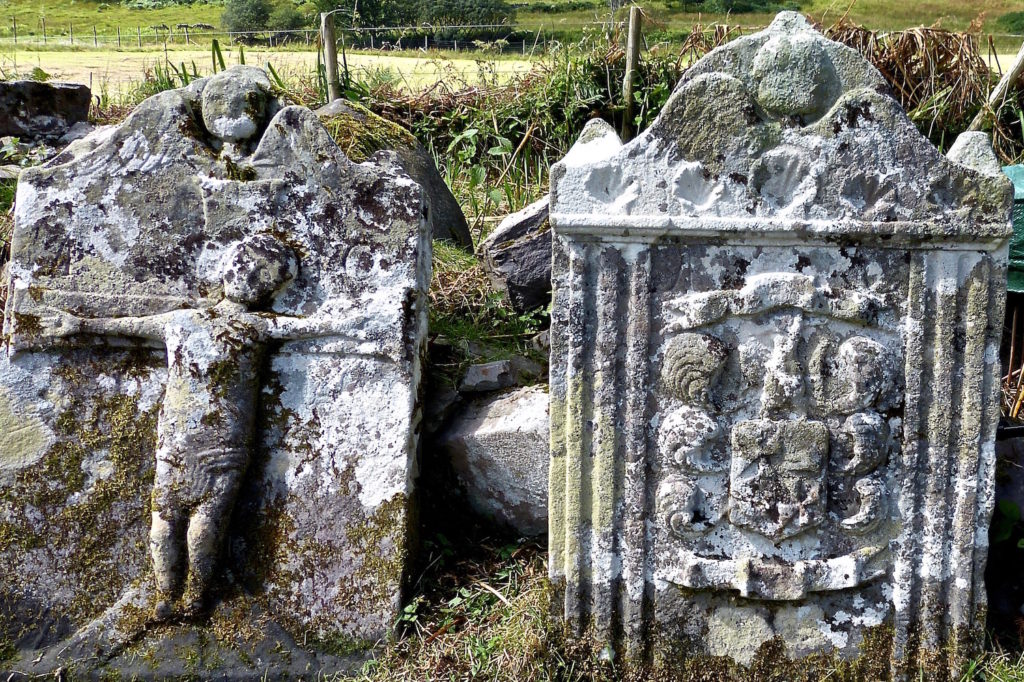 Within the graveyard are two well-preserved headstones (1 & 2 on map), described as, "two fine ogee-pedimented headstones carved with cherubs' heads. One stone depicts the Crucifixion in high relief, the other, dated 1737, a Campbell coat of arms flanked by reeded pilasters." In fact, both are dated 1737, the dates appearing on the backs of the stones.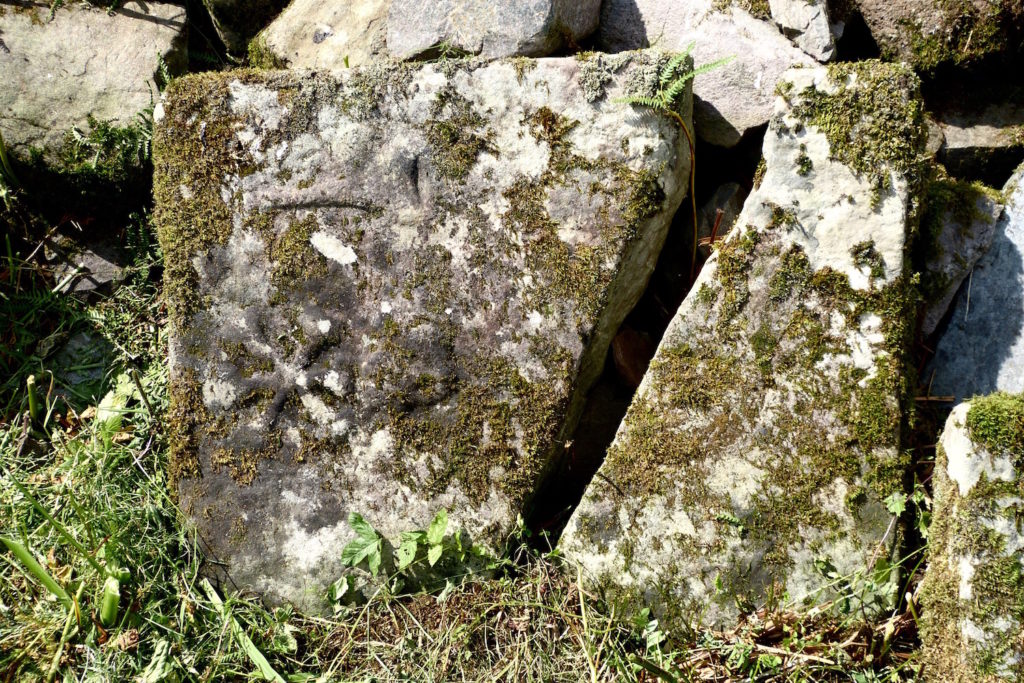 There are several fragments scattered around the graveyard which are parts of headstones, and there may also be at least one grave slab. The best-preserved of the other headstones (3 on map) is shown in this picture. It has with three-boned crossbones.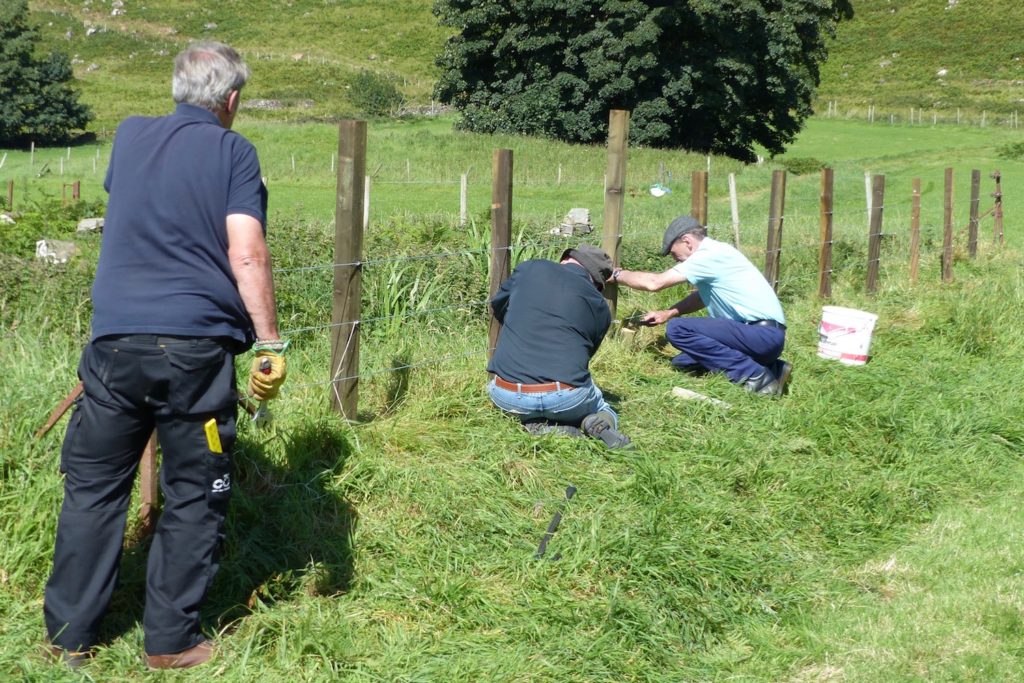 The site is one of two which have been officially 'adopted' by the Ardnamurchan History & Heritage Association under the Adopt-A-Monument scheme run by Archaeology Scotland, the other being St Comghan's church in Kilchoan. Since both are scheduled monuments, permission has to be obtained from Historic Environment Scotland to do everything above cutting back the vegetation. After obtaining permission, AHHA recently replaced the fencing around the site, the materials being generously provided by Ardnamurchan Estate.