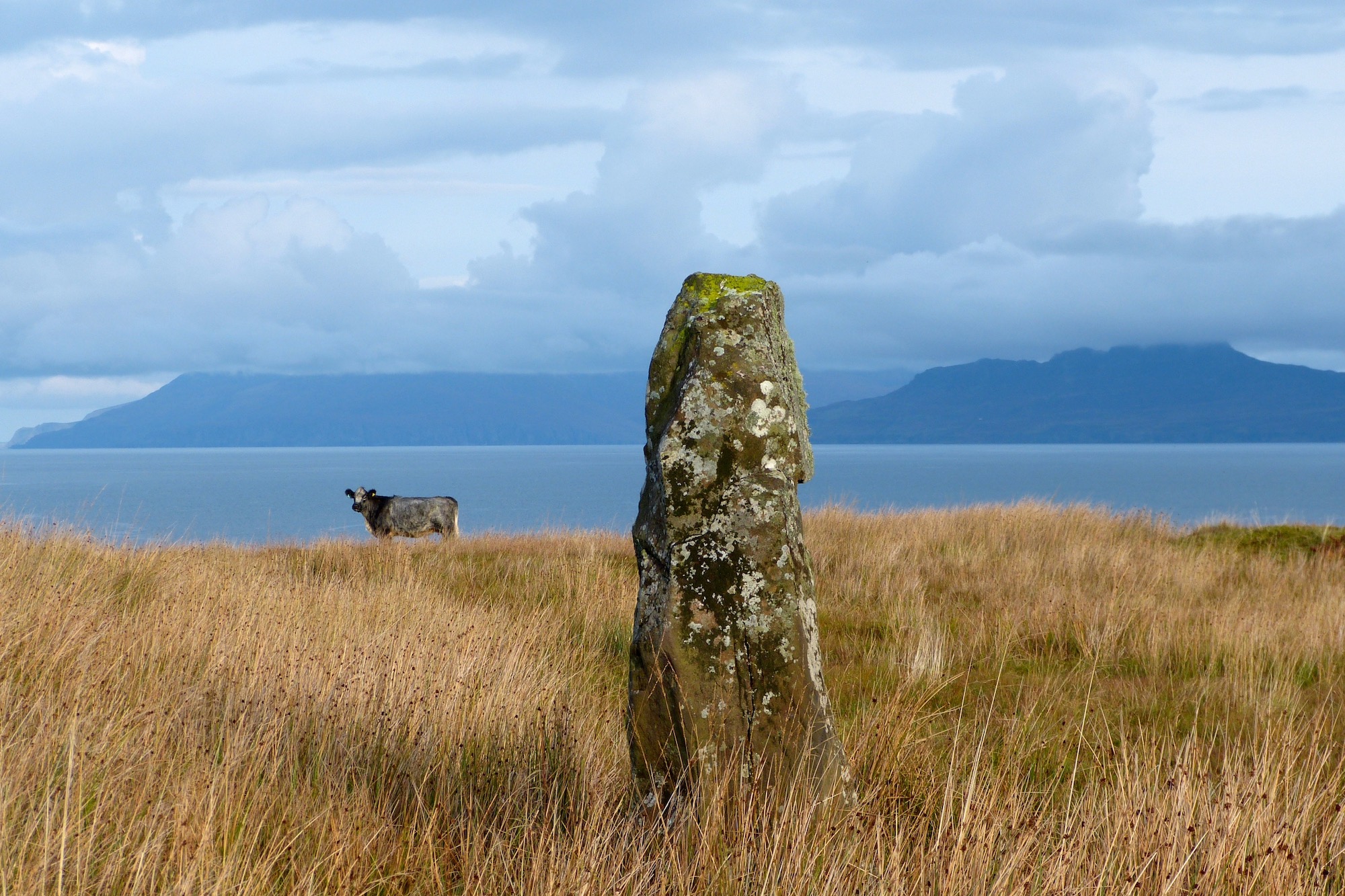 This possibly Bronze Age standing stone is about 500m northwest of Branault Croft. The easiest approach requires access through the croft itself, so permission should be obtained from Mr or Mrs Cameron.
This first view of the standing stone is from approximately south, looking out to Eigg, on the right, and Rum.
The stone is 2.2m high and stands in a small, saddle-shaped depression between two low ridges. The land immediately around it is marshy, the stone itself standing in a puddle of brackish water. This picture, taken further round to the west, has Fascadale in the middle distance and Muck along the horizon.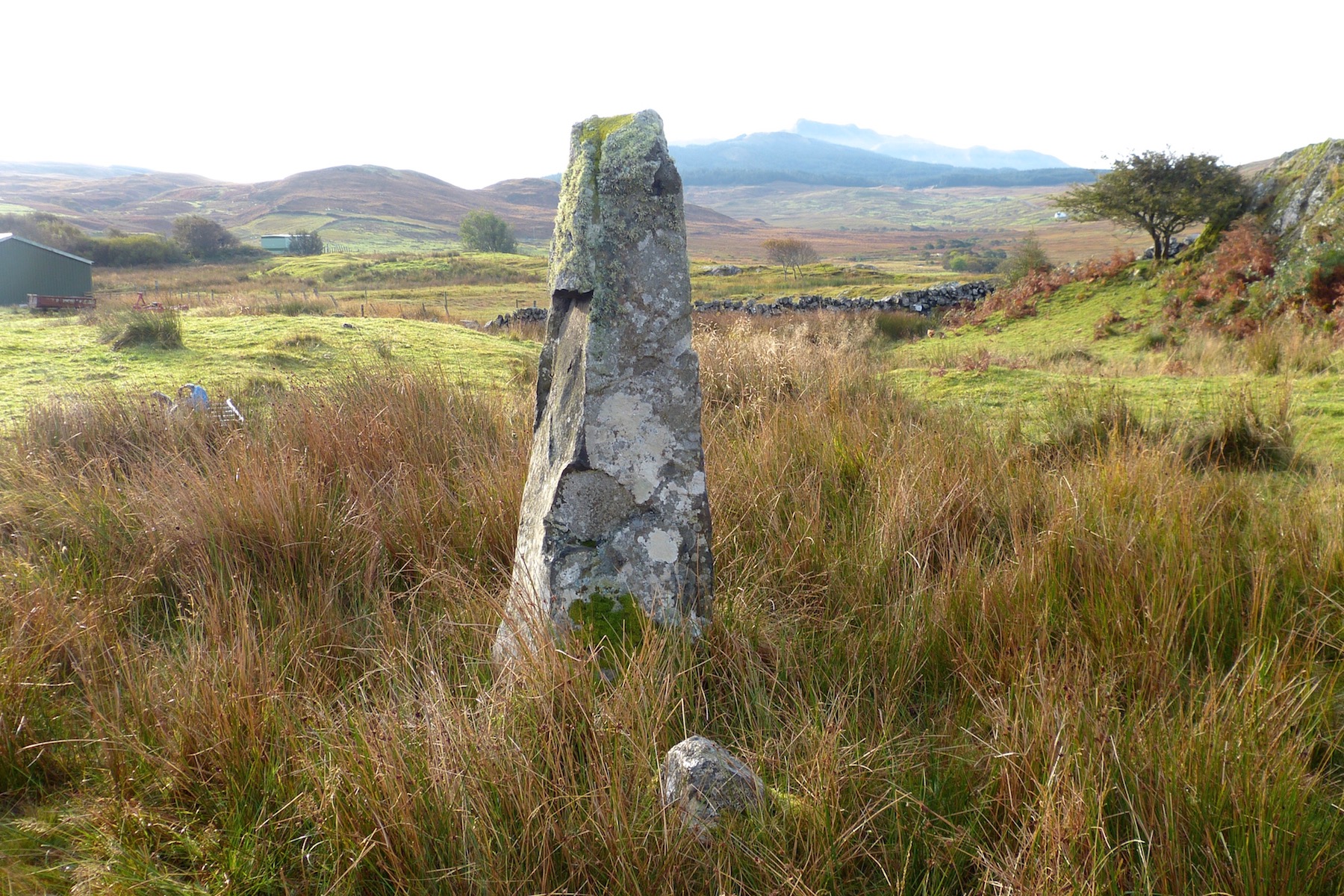 The standing stone is one of a pair. The second, seen here in the foreground, is on its north side, and is broken off so only a stump remains. The alignment of the two stones is about 340 degrees, just off north.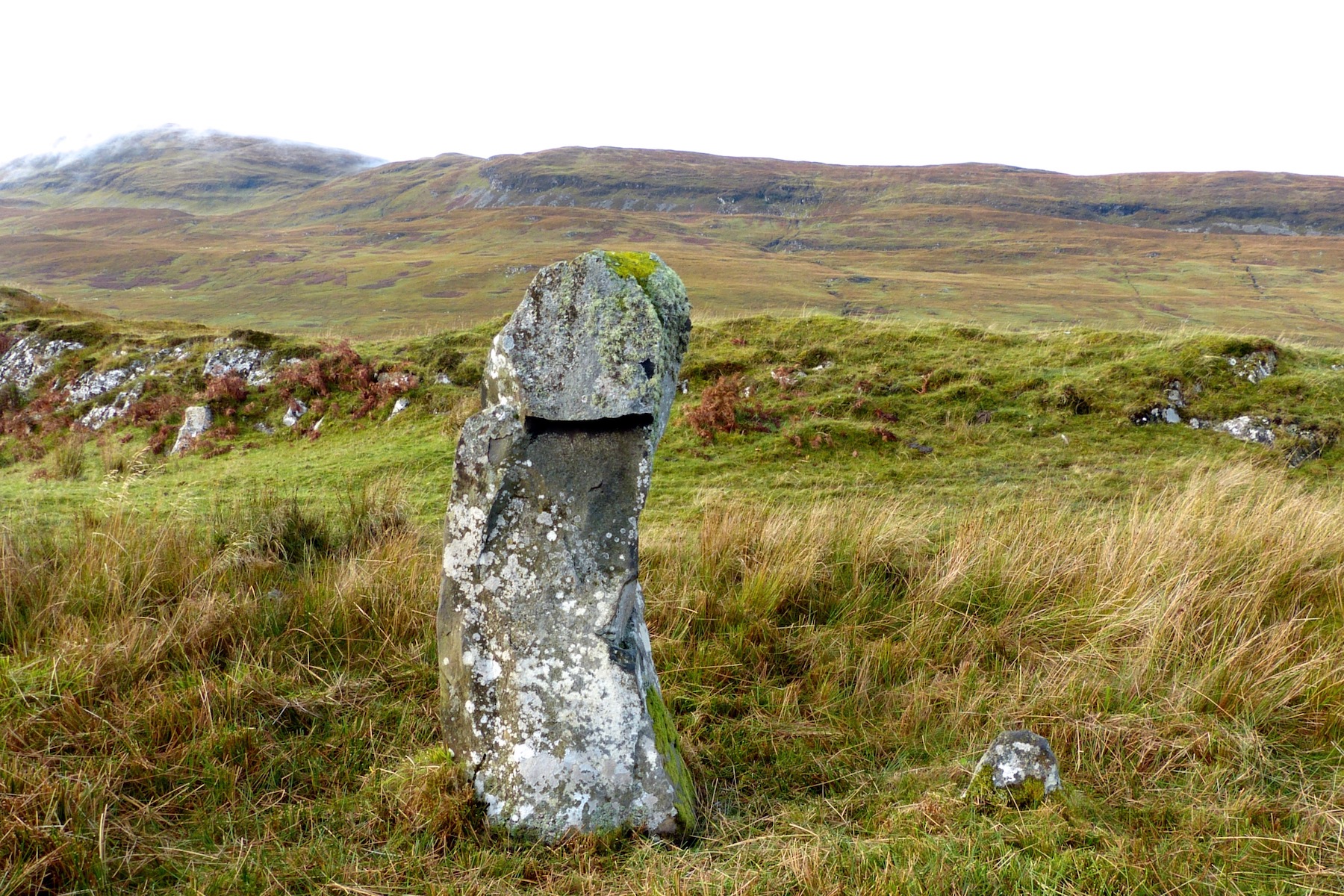 This view, taken from the east, shows that the main stone is bow-shaped. It looks as if, at some stage, a large section on the nearer side broke off, perhaps prized away by freeze-thaw action. The stump of the second stone is on the right.
AHHA have produced 3D images of the stone using a technique called Photogrammetry.   The technique uses sophisticated software to "stitch" multiple photographs together to produce a 3D model.  The model can then be manipulated on screen to view the different aspects of the object.
How many thousands of years is it since anyone last saw the top of the stone?
The entry on Canmore, the site of the Royal Society for the Ancient and Historical Monuments of Scotland, states that, when the area was first surveyed by the Ordnance Survey in the mid-ninteenth century, their surveyors were told that the stones were called Cladh Chatain, a name also used by MEM Donaldson. This is unlikely, the name Cladh Chatain being more likely to refer to St Chatan's churchyard, which is said to be nearby. There are also suggestions that there was once a church here and a holy well.
According to local information, the remains of the churchyard were once visible to the northwest of the standing stone, but a recent search only found what may have been a drystone wall.