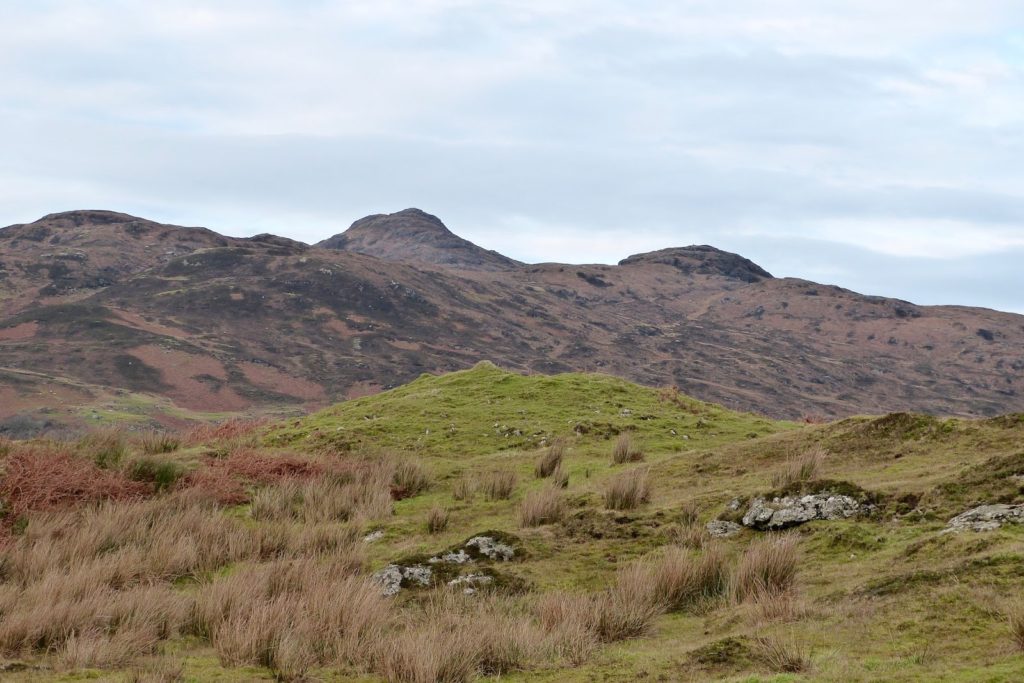 The Ben Hiant House cairn – the green mound in this picture – lies about a kilometre to the northwest of Mingary Pier and it's from there that it's most easily accessed. As seen from this approach, the circular cairn, about 15m in diametre and 2m high and built of medium sized rocks, is sited on a small knoll, but….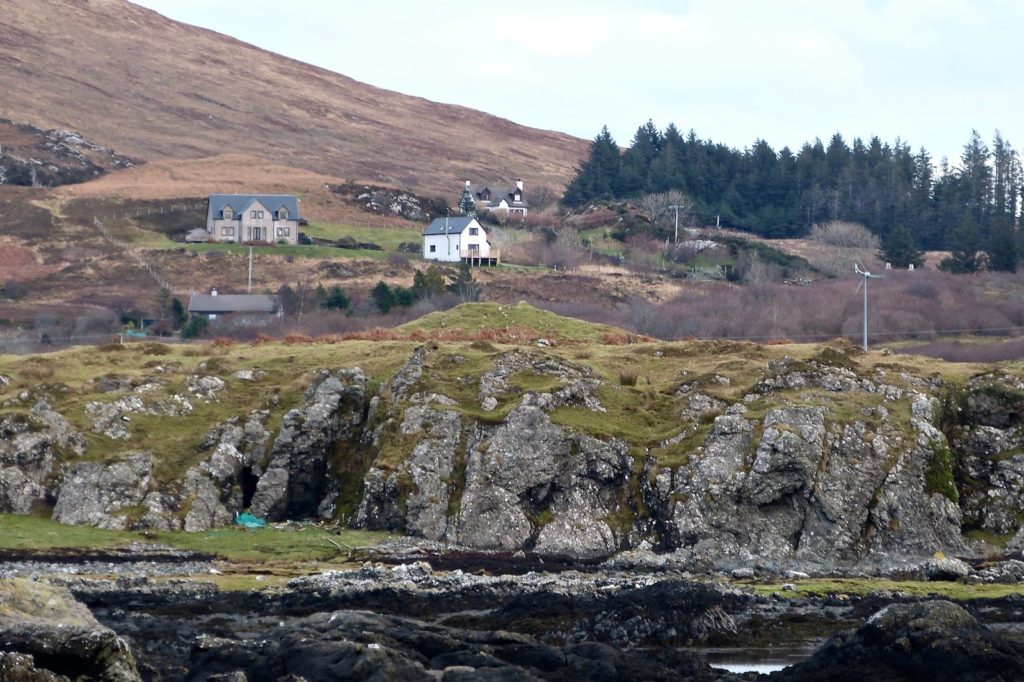 ….on its southwest side the land drops steeply to a narrow bay, Port na Luinge, the port of the ship.
The Historic Environment Scotland report states that some larger rocks can be found on the southwestern margins of the cairn, suggesting this is a kerb cairn. However, the HES report makes no attempt to age it, describing it simply as "prehistoric". The report states that the monument is of national importance, "for its potential contribution to an understanding of prehistoric burial practices and ritual beliefs."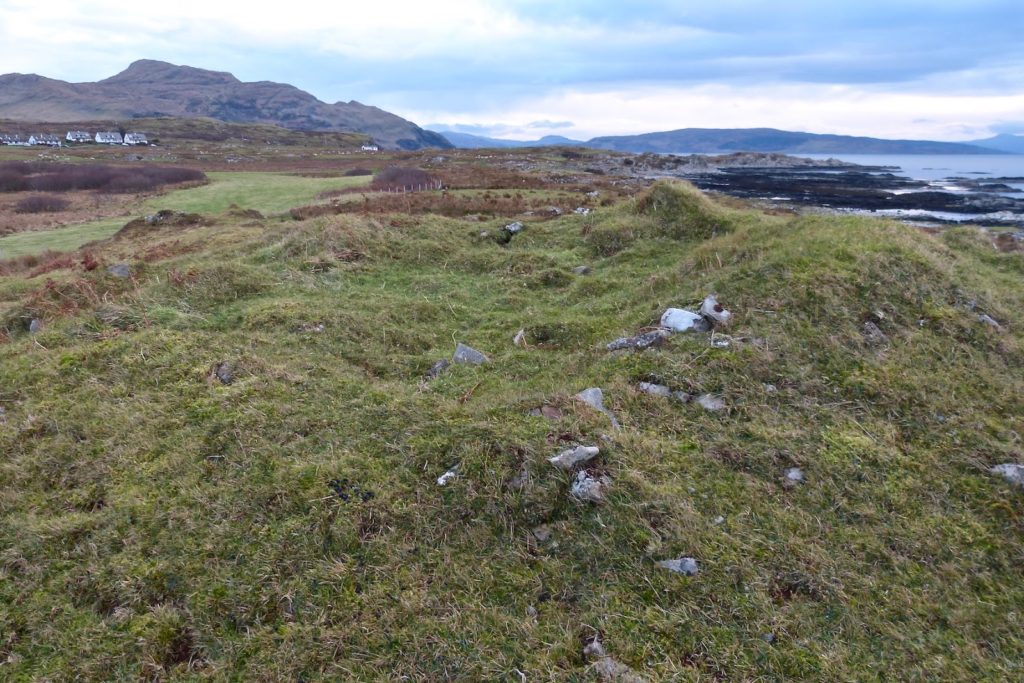 Evidence from the top of the cairn, and from signs of a linear ditch dug into it from the northwest side, suggest that the cairn was robbed some time ago.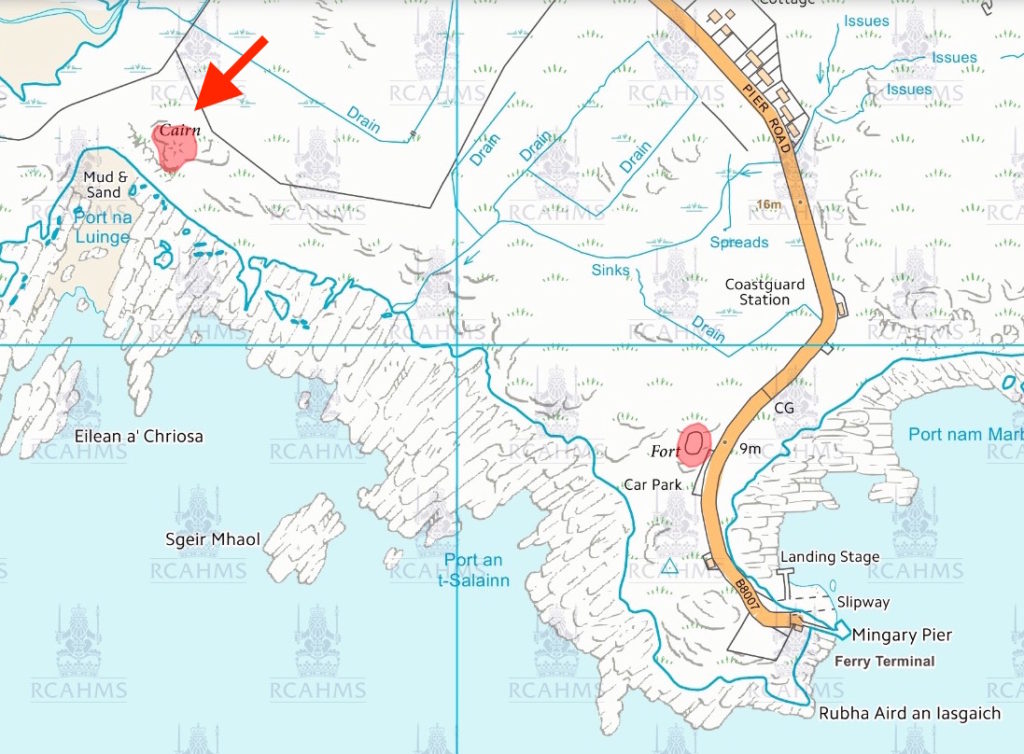 The siting of the cairn right next to the 'port of the ship' yet away from any good agricultural land, suggests that there's a close connection between whoever is buried under it and the sea; and I haven't been able to find out why it's called 'Ben Hiant House cairn'.