The Adopt-a-Monument on Ardnamurchan project is part of a new £9 million Scottish programme of projects to invest in the Highlands and Islands to provide more and better-quality opportunities for visitors to enjoy natural and cultural heritage assets. Funded by the Natural and Cultural Heritage Fund, it will encourage people to visit some of the more remote and rural areas and create and sustain jobs, businesses and services in local communities. It will promote and develop the outstanding natural and cultural heritage of the Highlands and Islands in a way that conserves and protects them.
Archaeology Scotland (AS), working with Ardnamurchan History and Heritage Association (AHHA), have been awarded a grant to carry out a two-year programme of work in West Ardnamurchan.The project will build on the previous 'Adopt-a-Monument' programme in the locality, focusing on various aspects of the historical environment of the peninsula in partnership with AHHA, local landowners and crofters and involving the whole community. The programme will be launched in early 2021 and led locally by Dr. Paul Murtagh supported by a long-term friend of AHHA, Phil Richardson of Archaeology Scotland.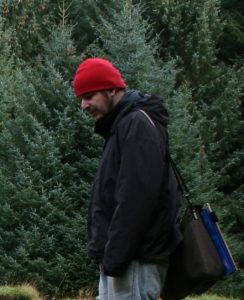 Phil is Project Manager at Archaeology Scotland and is responsible for our Adopt-a-Monument Scheme and several partnership projects. He will manage this project in West Ardnamurchan. He has been the Director of the Ardnamurchan Transitions Project since 2006, – the annual archaeological dig which focuses on the archaeology of Swordle Bay, and these digs discovered, amongst other amazing sites, the Viking Boat Burial in 2011.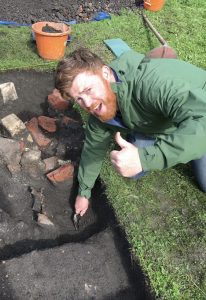 Paul is a Senior Project Officer at Archaeology Scotland and will be responsible for the day to day running of the Ardnamurchan project. Paul has also been involved in the Ardnamurchan Transitions Project since 2008 helping to supervise the excavations and teach students and volunteers archaeological techniques.
Two local part time jobs are being created to assist with the delivery of the project. Look out for details in January. There will be lots of opportunities for people who live and visit Ardnamurchan to get involved, for example, in the summer of 2021 there will be two, 2- week long, archaeological excavations taking place around Camas Nan Gaell.  We will be attempting to rebuild or refurbish a black house, over another two, two-week long period. We will be exploring some of the designated archaeological sites on the peninsula and making records of them and we will be enhancing five archaeology sites by installing new access and signage. Each of the events and activities will be advertised locally and we hope as many people as possible can get involved. Each participant will learn new skills, from archaeological excavation to drystone walling and from report writing to photography, while another element of the project will be to provide training in heritage focused business and tourism development. Dates are still to be confirmed but we will make sure advanced notice of all activities and events are widely circulated. 
Due to the complex nature of the European fund and issues surrounding COVID-19 there have been lots of delays in getting all the contracts signed, and we had hoped to have been up and running before now, but we hope that 2021 and 2022 will be full of archaeological opportunities and fun!
If you have any questions about the project or would like to take part, please contact Paul Murtagh at Archaeology Scotland p.murtagh@archaeologyscotland.org.uk
You can also visit the new Archaeology Scotland website or the Heritage Ardnamurchan website in the New Year, for more information and to find out how you can get involved.