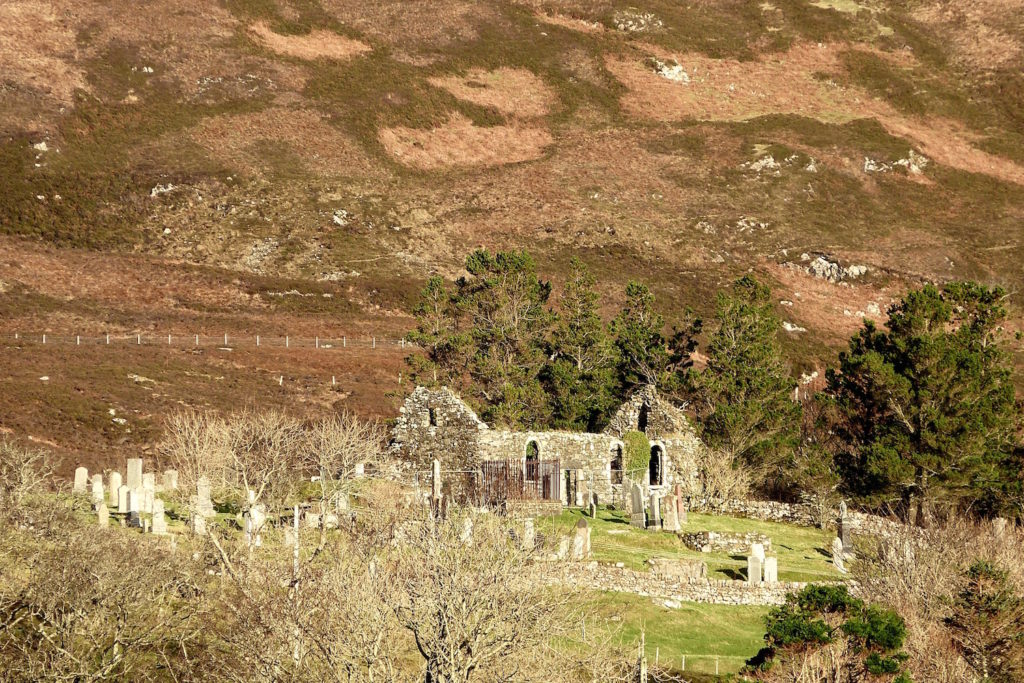 The church was founded in the eighth century by the Irish monk St Comghan, and gave its name to Kilchoan – Cille Comghan, St Comghan's cell or church. The original structure has gone, the building visible today being partly 12/13th century and partly 18th century. It was a place of worship until 1831, when the congregation moved to the present parish church, but the graveyard has continued to be used.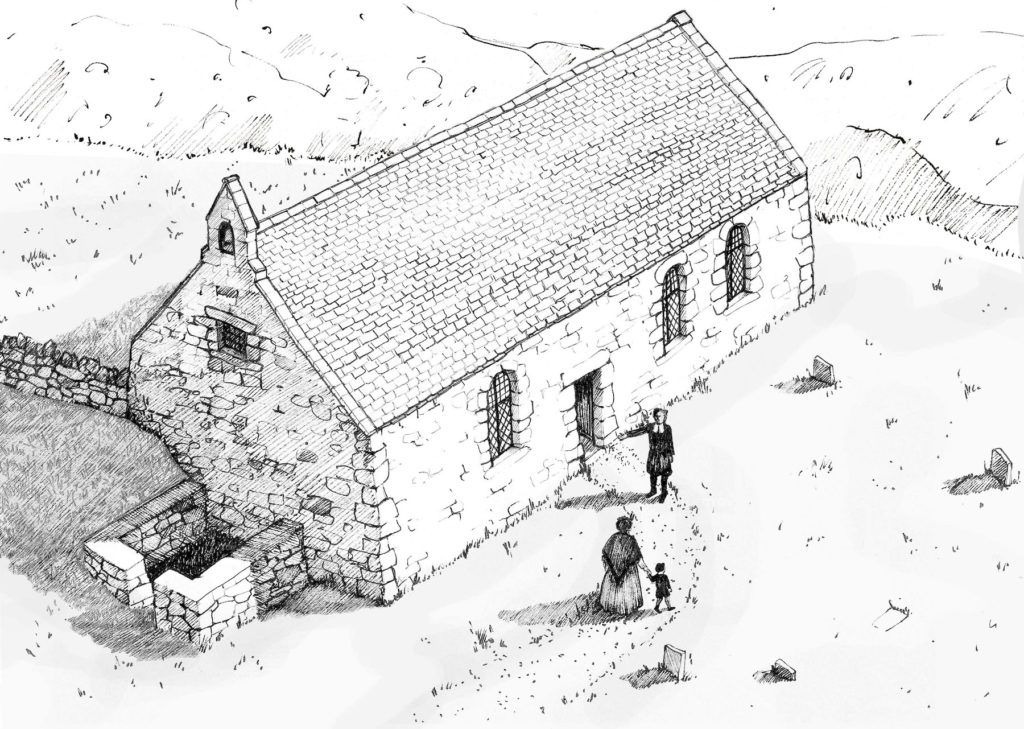 Artist Rachael Kidd has recreated the church as it might have looked in about 1780. We know from early maps that the 'new' graveyard to the north of the church was not included in the church grounds but was part of the minster's glebe, and that a wall ran northwards from the northwest corner of the church. The church had a bell tower and a square structure at its west end which might have been a place where coffins were laid before burial.
Historic Environment Scotland's designation for the monument is here. At the bottom of the page is a link to the current 'scheduled monument consent' which gave the West Ardnamurchan Community Development Company permission to make repairs to the south facade, including stabilising the stone lintel over the door and the three arched windows.
A full account of the church's history is on the Clan MacIain website here.